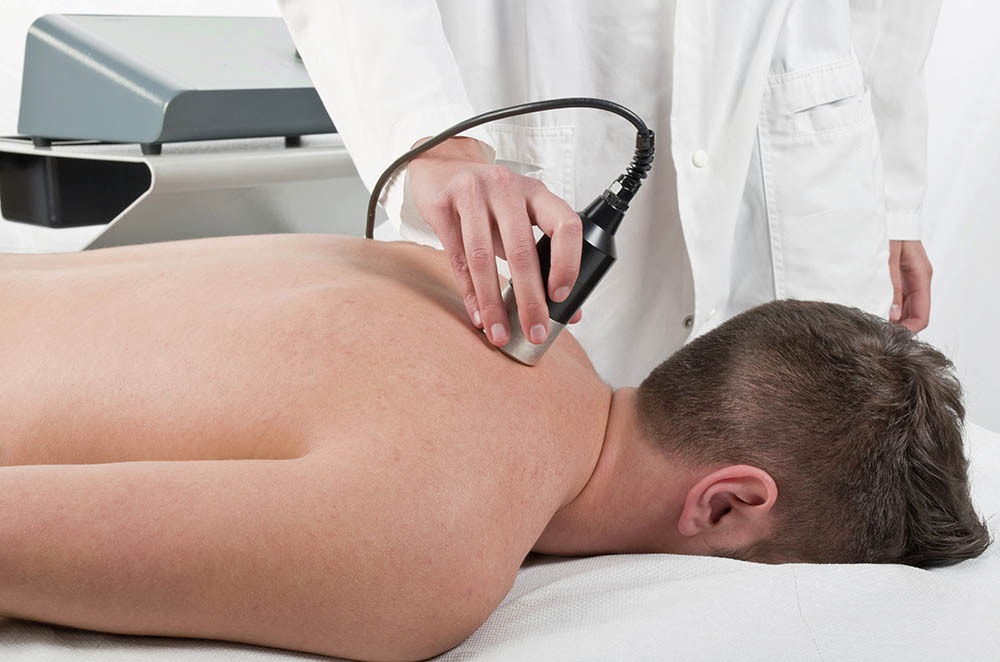 Cold Laser Therapy is a therapeutic treatment that utilizes specific wavelengths of light called photons to interact with damaged cells to help accelerate the healing process.
During each painless treatment session, The laser is placed directly over the injured area and light energy passes through the skin into the cells membrane, initiating a process call Photobiostimulation. The laser stimulates a biochemical increase in cellular energy that is used to transform live cells from a state of illness to a stable, healthy state. This process can be compared to photosynthesis in plants - sunlight is absorbed by plants, which is then converted to usable energy so that the plant can grow.
When cells absorb this light energy, it initiates a series of events in the cell increasing circulation, and draws water, oxygen, and nutrients to the damaged area. Increasing intracellular metabolism creates an optimal healing environment that reduces inflammation, swelling, muscle spasms, stiffness, and pain, reducing overall healing time as the injured area returns to normal, function restored and pain relieved.
Cold laser therapy can stimulate all cell types including muscle, ligament, cartilage, nerves, etc., so a number of conditions can be treated by cold laser therapy. Some of conditions that may typically be treated by cold laser therapy include:
Tendinopathies
Carpal Tunnel Syndrome
Myofascial Trigger Points
Tennis Elbow
Lower Back Pain
Neck Pain
Fibromyalgia
Diabetic Neuropathy
Deep Edema/Congestion
Chondromalacia Patella
Plantar Fasciitis/Foot Pain
Rheumatoid Arthritis
Osteoarthritis
Shoulder, Back, and Knee Pain
Herpes Zosters (Shingles)
Post-Traumatic Injury
Rib Pain
Ligament Sprains
Muscle Sprains
Repetitive Stress Injuries
Sports Injuries
Auto Related Injuries
It can be used on patients who suffer from a variety of ACUTE & CHRONIC conditions in order to help reduce and eliminate pain, swelling, inflammation, stiffness, spasms, thereby increasing functionality, and accelerates the healing time.
For years, physicians have been using cold laser therapy on patients who are seeking effective DRUG FREE, SURGICAL FREE alternative methods for pain relief.
Ask Us Today About Utilizing Cold Laser Therapy Treatment in your road to health!