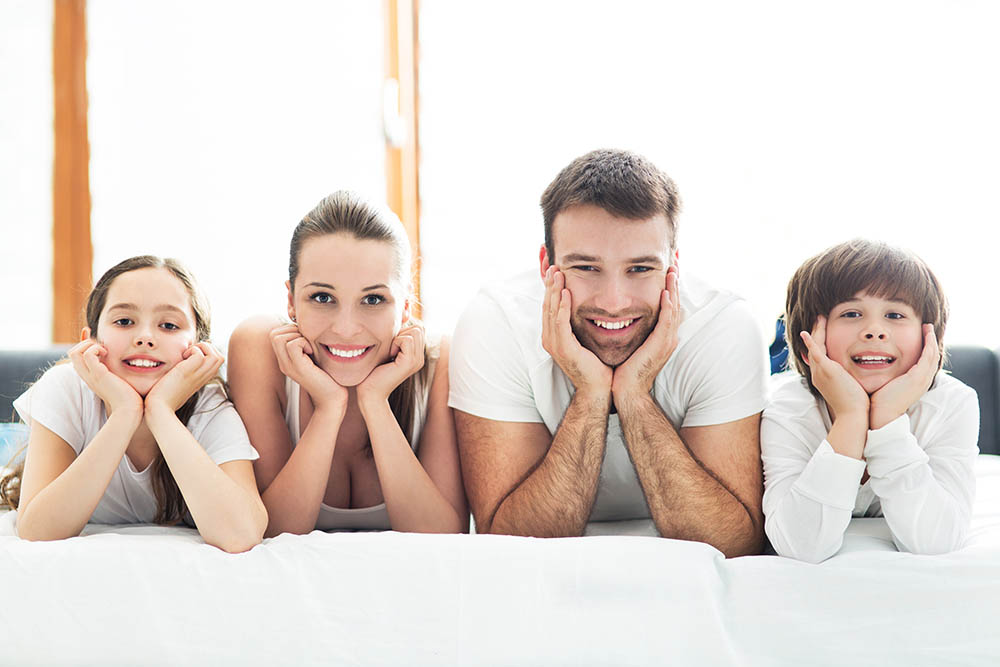 My goal was to eliminate the psoriasis that had been embarrassing me for 30 years. I had tried everything and the problem was just getting worse, I also wanted to lose weight and get rid of constant knee pain. After four weeks on the nutritional plan administered by Dr. Espinoza I have lost 15 pounds, my knees are virtually pain free and my psoriasis went from deep angry red to pink and the scaling has been reduced quite and some areas have even totally cleared. It's really amazing how taking sugar and junk food our of your diet and introducing vegetables and whole food supplements allows the body to heal itself. I have more energy and feel and look great and feel I am now on the right track to a full recovery.
Joseph C.
---
I started coming to Dr. Espinoza at 24 years of age but was feeling like I was 80. I had pain everywhere and had been addicted to painkillers. I originally started with chiropractic care which worked wonders and then she put on a personally designed clinical nutrition program with supplements and dietary recommendations specific to what was going on with my body. I am no longer experience the pain I had, in fact I looked at the list of complaints from when I first started and everything is gone. I feel great. Thanks Dr. Espinoza
Cristin F.
---
I was skeptical of chiropractic care so I started with Dr. Espinoza on a nutritional program which included Nutrition Response Testing. I had constant joint pain, neck and low back pain, frequent headaches, fatigue, brain fog to name a few. I just thought I was getting old, as I'm 46. I started with the purification program and by day 6 was astonished that I no longer had pain in my body, amazing how your body responds when you get the sugar out of your diet and use the specific whole food supplements to correct your body's conditions. I have more energy and am able to do many things like rollerblading and skiing, which I hadn't been able to do gor a long time. If you want your life back I highly recommend that you get tested with the Nutritional Response Testing technique that Dr. Espinoza utilizes.
Cindy L.
---
I met Dr. Shirley at a health fair and came to her office for a nutritional evaluation. She found a malfunctioning in my sigmoid colon. That same week I was scheduled to have a colonoscopy in which they found several small poyps in my sigmoid colon. I started the personally designed clinical nutrition program that week. I have lost 18 pounds, feel great and am embracing my new lifestyle. Thanks Dr. Shirley for helping me find a better more healthy way to living nad becoming a better me!
Sharez J.
---
I came to see Dr. Espinoza for Nutritional Response Testing. I found my Thyroid was not functioning well and that I had a chemical toxicity. I started on the whole food nutritional supplements specific to help with my particular problem and followed the dietary recommendations. It's been 5 weeks and I feel so much better, I have more energy, my chronic joint ache is very little, and I am not constantly cold . The changes Dr. Espinoza has recommended have made a difference in my life.
Regina M.
---
I've lost weight and I have no more digestive problems. I have more energy, no colds, my immune system is better, and my blood pressure is down.
Mena M.
---
Improvements I have noticed: skin, hair, complexion, anxiety level, self-assurance, improved digestive system, increased energy, overall health, better eating habits, and better health awareness.
Nicole M.
---
Since going to Dr. Espinoza, I have lost weight, and reached my goal! I have much more energy, less headaches, etc. Another big point is antibiotic use. I have not needed an antibiotic for months, and that is wonderful. My children are a big element in my life, and Dr. Espinoza has given us our lives back. No more hospital admissions, sleepless nights, etc. My eldest child even asks for his supplements.
Suzie Adams
---
I have been seeing Dr. Espinoza for 2 years, and have noticed an improvement in my joint pain, intestinal disorder, cholesterol, weight loss, and blood pressure. Before I came to Dr. Espinoza, I was using a lot of anti-inflammatory drugs, but since I have been using her protocol I have not needed to use any of those drugs. I have more energy than I have had in years.
Evelyn A.
---
My all around health is better in a short amount of time.
Nancy L.
---
I have much more energy, weight loss, more confidence, and feel better overall. I am anxious for the bimonthly appointments and I do not mind knowing what else can be found wrong with me, because I know Dr. Espinoza will take it care of.
Melanie D.
---
Dr. Espinoza has helped me to address nutritional issues at this stage of my life as well as certain health issues of concern such as migraine headaches, stress, cholesterol, and weight concerns. As well as generalized health improvement.
M. G.
---
Within one year of seeing Dr, Espinoza, I have noticed many changes in my body, scars have peeled, lumps have disappeared, my hernia has disappeared, along with the hernia in my belly button, my hair grows like crazy, my nails are stronger, mental attitude has improved, and I even went from a 44C bra to a 38C on the second hook.
C. G.
---
I have been able to watch my diet more carefully, eat better and healthier, and have become aware of "bad foods". My indigestion concerns are much improved, I can actually think clear, and I have a lot more Energy. At 56 this is great. Thank you again.
Susan G.
---
I suffer from Crohn's Disease, and since seeing Dr. Espinoza my cholesterol vs. triglycerides have been reversed, I have the ability to eat salads without the fear of doubling over or spending hours in discomfort, and I realized I was eating too many carbs vs. protein.
Barry G.
---
Since seeing Dr. Espinoza, my hot flashes have been taken care of; I have lost weight, which I did not even come for. The very painful Bursitis in my shoulder has also been taken care of. Most of the pain I have suffered in the past has been resolved through the Thyroid supplements.
Gloria C.
---
Prior to seeing Dr. Espinoza, I had chronic fatigue, joint pain and muscle aches and was on 4 different medications. Now I have more energy. I have lost 20 pounds, and I do not have to take as many pain medications.
Dolores K.
---
Since seeing Dr. Espinoza, I have been able to drink more water, eat less junk food, pay closer attention to food labels, eat more vegetables, and use more seasonings. It's truly amazing how the body will drop all its addictive tendencies when you give it the right food. I no longer smoke or die for sweets.
Bonnie D.
---
Upon being seen in Dr. Espinoza office, I was tired; I ached all over, and carried extra pounds. After two months, my energy has increased, I am losing weight and my overall outlook on myself has improved, and my stamina is much better than it was in the beginning.
Sharon M.
---
Since seeing Dr. Espinoza, I am beginning to look at food in a different light. Rather than as a solution to problems, I see it as a means to becoming healthy as I get older/ I am learning slowly to make wiser food choices and in doing so learning to hear and feel how my body reacts to what I ingest. I also like the one-on-one approach with someone whom I feel cares… I do not feel fatigued or generally depressed anymore.
Judith S.
---
Dr. Espinoza has made me more aware of the lack of nutrition I have been eating, and getting me back on track with wholesome food and how satisfied you feel when you eat that way. She has also helped to change my mind set on fats, something I always watched.
L.S.
---
Since seeing Dr. Espinoza, I have noticed a positive change in my stomach problems, including less gas, I feel better, and I am no longer on my Acid Reflux medications.
Karen M.
---
When I first came here I was very tired, my stomach used to bloat out so far I looked like I was about 5 or 6 month pregnant. I was just very unhappy with how I looked and felt. Now, although I only lost 8lbs, all my pants have gotten very baggy on me and I am now back in my skinny clothes. My stomach isn't bloated anymore, even my fingers don't swell as much. I have more energy and my stress level has gone down a lot. I realize I have more to go but I know at this rate I will have no problem getting there thanks to Dr. Espinoza and her knowledge of the body, finding what's wrong and knowing what it will take to fix it.
Sharon H.
---
For several years, I felt extremely tired all the time. I had no motivation or stamina to get things done. Sometimes, I would be so tired, I couldn't focus or concentrate on anything. I also had problems with a sour stomach and gassy bowels. The Espinoza Chiropractic Health and Wellness Center changed all of that. It has been an eye opening experience for me. I learned how much my diet, and how the right supplements, could change my problems. Now, I have more energy and stamina than ever and my stomach and bowels feel better too. Most of all, Dr Shirley is dedicated and has the knowledge to get you under way to a life changing experience.
Robin T.
---
Before I came to the Espinoza Chiropractic I no longer fit in my skinny jeans, not my period jeans. I was tired all the time. I had no energy or motivation to do what I had to do let alone what I wanted to do. Now I have energy and I'm cleaning out my house doing all the things I let lay. I am motivated to do them and I'm getting it done. My mind is clearer than ever, having clarity of thought. And even my eye sight is less cloudy. I feel like that song "I can see clearly now, the rain has gone." And now my period pants are big and I fit comfortably in my skinny jeans. All the pants I bought last summer (my fat jeans) are pretty huge. When I run in them I have to hold them up. I can say that changing my eating habits and not cheating, along with the supplements, has changed my life. Thank you Dr. Espinoza. I thank God for you.
Patrice
---
The Espinoza Chiropractic Center has helped me tremendously in a very short period of time. I feel better in general. I have more energy. I am more active resulting in significant weight loss in just 3 to 4 weeks. My attitude towards eating has changed and nutritionally I am making better food choices for my new lifestyle change. Thank you Dr. Shirley…. You are the best!
Ann Marie
---
I attended a group meeting with Dr. Shirley held at a friend's house who swears by the process. After attending the meeting and hearing what Dr. Shirley had to offer I felt I needed to give it a try. I had some concerns about my weight, tiredness, energy and other problems I felt she may be able to help with. I have to say as of this testimonial I have lost two pant sizes (38 to a 36) where I wanted to be. I have more energy and have no problems staying alert. The tiredness basically "went away". I must say it's amazing what can be accomplished in such a short period of time with the right direction and nurturing that was given by Dr. Shirley Espinoza and her staff. I am very thankful for their help and expertise.
---
My Name is Mary G. and I have been coming to Dr. Espinoza for just 3 short weeks and it has changed my life for the better. I work retail and by 2:00 in the afternoon I would be wishing for a nap already. Every day felt like a constant struggle to get through my busy day. I was taught to believe that this was normal; if you worked hard you were expected to be tired. Since I came to Dr. Espinoza, I feel better. I can breeze through my day without thinking how much more I have to do before I could rest. Christmas is the most stressed time of the year in my job. Usually by Christmas Day I am exhausted and sick, and really don't get to enjoy the holiday and my family. This year was much better. I have not changed my diet radically. I have followed what Dr. Espinoza has told me to: avoid the things that my body did not like. It is working! I have more energy, I feel better and it is helping my marriage. My husband works second shift and I don't get to see him until after 10 PM. Usually I would be so tired I really didn't want to be bothered and would get "cranky" if he wanted me to stay up and spend some time with him. The one girl that I work with noticed a difference in me. She asked me what's going on that I was in such a good mood. Thank you Dr. Espinoza for all your help. I never want to feel the way I used to. Tired, miserable and depressed were normal, but I don't want to feel that way anymore. God Bless Dr. Espinoza and the staff of the Espinoza Chiropractic Center.
Mary G.
---
Before coming to Dr. Espinoza, I was certain that the next time I visited my family doctor she would put me on cholesterol medication. Well, to my amazement, after my blood work I was within range that I didn't need to take the medication. I was determined not to go the standard way of taking a pill that would have twice as many side effects. I know now by coming to the Espinoza Chiropractic Health & Wellness Center and working one on one with Dr. Espinoza I'll have a healthy life using natural products.
Sally M.
---
Prior to treatment, I found myself so exhausted that I could hardly function. I have two small children and could barely complete the "usual" daily routines, let alone anything extra. All I wanted to do was sleep and I was well aware of how apathetic I had become. I was tired no matter how much sleep I got. Since I started taking the recommended supplements and following my program guidelines, I feel like I did prior to having children. I wake up with energy, enjoy my children, and have pursued interests that I was too exhausted to even think about before. I truly thank Dr. Espinoza and her staff for helping me to feel so well!
Susan B.
---
I suffered from migraines all of my life. I took a lot of medicine for my headaches. I have been coming here for 3 weeks now. Taking the supplements and changing my eating habits and I haven't taken any medicine for my headaches for 3 weeks now.
Mary Lou C.
---
My daughter Miranda has had chronic stomach pain for the past 4 years. After many doctors and no answers or results a friend referred us to Dr. Espinoza. I was extremely hesitant I had heard many things about chiropractors, good and bad but I just didn't know myself what they were all about. So I came and Dr. Espinoza did just what she said she would do. She explained everything in understandable simple terms, and gave us choices about what we could do. We decided to go with chiropractic care and a designed clinical nutrition program. Dr. Espinoza adjusted my daughters spine and put her on nutritional supplements and it has been close to 5 months now and she has not had any pain. She is not only able to attend school but participate in activities as well. Thank you so very much.
Louis and Gena G.